40 Years And Counting - The One And Only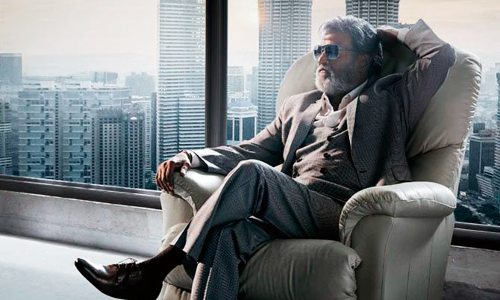 In an era where robust men in their primes wait for latest updates on their dream actress and the young beautiful lasses keep adding to their never ending list of eye candies, he alone has the knack of making heads of all turn towards him, weaving spells that even magicians would find hard to believe. Perhaps this is the reason why he is the demigod of Indian cinema and will remain so, even centuries from now. Yes, he is Thalaivar, our own superstar, the one and only Rajni.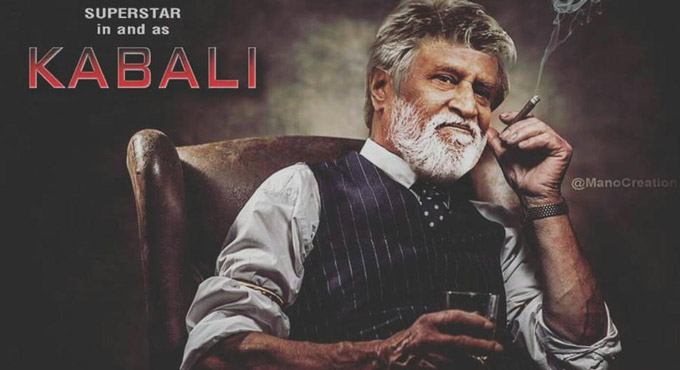 Be it the hardcore thalaivar veriyans (as the gung-ho fans of him would proudly call themselves) or the Indians who are ready to create spoofs about the great man's scenes, mocking and scorning the credentials of the superstar (for the greatest movies they have seen either has the method actor Salman Khan,Saif Ali Khan,etc. or has great dialogue deliveries in our national language by the eloquent Katrina, Sunny,etc.), everyone for his/her own reason is wired on googling and youtubing one of the true sensations in the field of Indian cinema.
Very few would hardly realize how hard the journey of this humble icon could have been, not to forget the way he has carried himself glued on to ground amidst lakhs and lakhs of mobs who are ready to carry him on their shoulders day in and day out. Such has been the charisma of this star, and it's not surprising how success has forever been a shadow to him. From supporting roles to villains to hero roles of grand scales, the mere presence, walk and style of this man has been more than what the audience could ask for. And the heartening fact is that the coming ages have succumbed to his charm at a rate rapid than the previous generations.
'KABALI' teaser was released on 1st of May 2016. Fans have hitherto shown the same love for him, and this time perhaps even more. The teaser has already smashed all records set before, with celebs and fans driven crazy by the thaliavar's dosage in the 1min 7 second clipping. On the route, it has also become the 1st Indian movie that will be dubbed and released in Malay (in Malaysia). A silhouette entry shot, a few words from the other cast setting up the tone, and then you hear that voice laugh, creating the same frenzy inside each viewer's heart, as it has always managed to in the past 40 odd years. If this was not enough, then comes the most fulfilling part where thalaivar from nowhere weaves his magic explaining his character and once the phrase 'Kabali da' is out, you just ought to rate it hundred on a scale of ten. Couple of more shots of the man himself, with one of them reminiscing the yesteryear version and finally we hear the innocent faced gangster's "Magizhchi" (happiness). None would have asked for a better teaser for superstar's film.
Here's what some film actors down south had tweeted:
SS Rajamouli: THIS is style ! THIS is rajini !! THIS is thalaiva !!!
Khushbu Sundar: #KabaliTeaser..no wonder THERE CAN NEVER BE ANOTHER SUPERSTAR..@superstarrajini u r a revelation..u ignite d fire in us.. #Maghizhchi
Ram Gopal Varma: There's a reason why Rajnikant is RAJNIKANT...OUTSTANDING.
Balaji Mohan: Neruppudaa! Nerungudaa! #Kabali da! #Thalaivar a screen la pakkumbodhu yeppavum pola silukkudhu!#magizhchi.
Gautham Karthik: #KabaliTeaser https://youtu.be/9mdJV5-eias WOW! Love #Thalaivar #SuperStar Rajini sir's look! All the best to team.
Vennela Kishore: #KabaliTeaser is out of the world..and andulo ee okka shot maathram 'out of the galaxy' amma..#ThalaivarIsBack.
Sivakarthikeyan: #KabaliTeaser - Thalaivar Verithanam @beemji Brother மகிழ்ச்சியின் உச்சம் Thanks to u and to ur team brother.
Dhananjayan Govind: Thalaivar @superstarrajini sir is full of Neruppu (Fire) in #Kabali teaser rocking. I love the young Kabali shot :-)
J Anbazhagan: No one can replace #Rajinikanth. Power of @superstarrajini with complete masses.
Hansika: #KabaliTeaser superb !!!!! Superstar all the way
Madonna Sebastian: Superstar rajni sir is never short of style, his attitude & accent still the same #KabaliTeaser.
Karthik subbaraj: That eyes...That laugh...That voice and That walk!!!! Aiyoo Thalaivaaaaaaa!!!! Nandri @beemji and team #Kabali.
Kalaiyarasan: All will celebrate Thalaivar dialogue... Vera level feel.. Love u Ranjith sir.@beemji @theVcreations @superstarrajini #superstar #Kabali.
Prasanna: Kabalai daa thalaivaaaunakku nigar neeeye thalaivaa @beemji mikka magizhchi.
Dhanush: Neruppuda... Nerunguda... Thalaivaaaaa nandri pa.ranjith .. Magizhch
Actor Samuthirakani: #KabaliTeaserCelebrationBegins Teaser goose bumps mass superb @beemji Bgm the best @Music_Santhosh Congrats @theVcreations Awesome one.
Aadhi: #Superstar back with a B.A.N.G ..,with a vintage look..!
Response on the teaser:
With the entire fan-base on its toes awaiting the audio launch and the movie release, as an ardent fan myself just hope the days ahead pass by fast.
All hail the superstar, our own rajni, forever the one and only thalaivar!!!