Heavy Rain Brings Out Severe Sewage Problems
By: Karan,
2016-07-26 07:54:26.0
Category: Issues & Concerns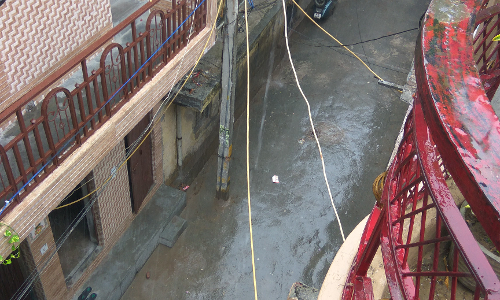 A sudden heavy rain splash at the Dabri & Janakpuri area gave relief from the sparkling sun & heat, but also carved out major sewage issues. On Tuesday afternoon a heavy rain splash blocked many sewage lines of the area. As reported, the sewage condition of Dabri is not up to the mark and common cases of water logging & overflowing are seen regularly. Despite the regular complaints from the locals the authority never showed up on time. Tuesday's rain not only blocked various underground pipelines but even cases of water entering inside the houses are also seen.