Kacheguda Railway: Now Serving High-speed WiFi To Passengers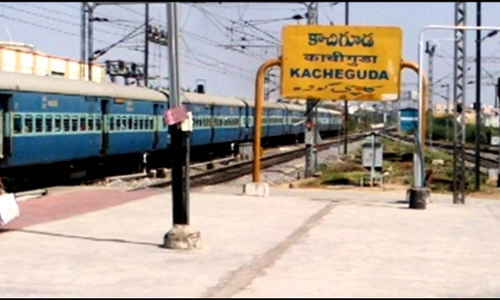 Following many metropolitan cities, the Hyderabad city station also got wifi services to serve the people while travelling. Recently the Vizag city beach got hotspots at different places all through its corridor to enable many of its users to access internet services upto a certain limit. Now the Telangana state government had implemented this change in its train stations to suffice the needs of people more over railway customers ,which is the major customer service industry especially in southern part of india.
Railway Minister Suresh Prabhakar Prabhu will launch "High Speed Wi-Fi facility at Kacheguda Railway Station" through remote video link from New Delhi. The launch function will be simultaneously held at Platform No 1, Kacheguda Railway Station at 1500 hrs. Already Secunderabad, Vijayawada stations had been made available to the WiFi service. Passengers would be able to stream high definition videos while waiting for their respective trains at the railway station with Wi-Fi becoming operational. Under the 'Digital India initiative', Railways is committed to provide better internet facilities to the passengers at 100 busiest stations by the end of this year. Railtel, a PSU of the Railways, in collaboration with Google is providing free Wi-Fi service at stations. Eventually, the service will be rolled out at 400 stations across the country covering all major rail premises.