Water Pollution - Time For A Change
By: Goutham,
2016-05-06 13:01:41.0
Category: Issues & Concerns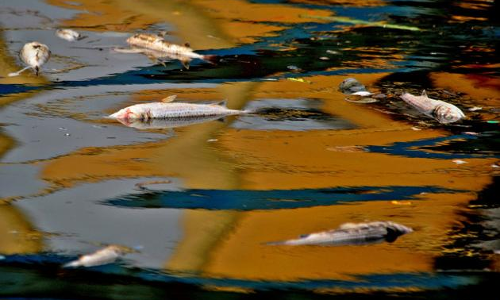 Although the VIZAG city is been nominated as the smart city, the city's major attraction vizag beach has fallen prey to the waste disposal system and being contaminated. Large number of sea life are being infected and effected due to the plastic materials disposal into the sea water. The chemical waste, garbage waste, plastic waste etc and many are being left over into the sea and is been heavily polluted.
The wavy tides are bringing the floated leftovers of the waste rather than leaving the sea shore washed away with clean and nice water. The waste is being left into the sea, which not only being a hazard to sea life but also leaving many species endangered. This also contributes to the health hazards caused to many people living on the coast side of the beach.
Now the time has come for a change and rethink about the disposal systems that are being followed currently.All the non-degradable waste has to be disposed through various methods or are to be recycled to avoid the bad-effects caused by them.The authorities must take measures to reduce the negative effects caused by the waste and keep some camps to spread the awareness among the youth .The change has to be implemented right from the root cause that enforce water pollution.visvis